What is RecoupNow?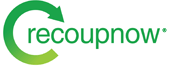 Is a recycling service for UNUSED printer cartridges that have become redundant due to machine upgrades and replacements.
RecoupNow is for...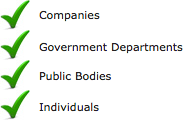 RecoupNow pays money for...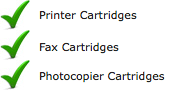 How can RecoupNow help you?
Why use Recoupnow?
RecoupNow, a Registered Trade Mark and a trading name of Toner Inc Ltd – the only UK Government Contractor Contracted to Collect, Recycle and Resell toner and inkjet cartridges.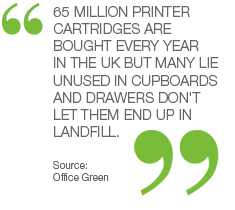 Sell your unused (new) printer, copier and
fax inkjet and toner cartridges, no matter
what condition the boxes are in!


With over ten years of experience in the purchasing of unused toner
Many printer, copier and fax machine cartridges lay unused and
redundant, due to printer upgrades or purchase errors. RecoupNow will
buy these from you and dispose of them through its many trade sales
channels – ensuring total reuse/recycling of your unwanted cartridges,
with financial benefit to you.
RecoupNow, a Registered Trade Mark, was established in 2004 and is
an ISO 9001 &14001 registered company.


RecoupNow operates a 'zero to landfill' process, that will help increase
your environmental credentials.


RecoupNow will send you a quotation for the value of your unused
cartridges and collect free of charge, (UK Mainland).


Don't let your assets be discarded as waste and end up in landfill,
just complete one of our online forms and we'll help you turn
unwanted/unused printer cartridges into money.